Results
We work with you on a personal one-on-one level to determine the best solutions for your unique needs, then we leverage our seasoned expertise to achieve the best possible results.
Relationships
We are your trusted partner in success. Our firm can offer you a full range of professional services at a fair price while at the same time give you the individual attention that you deserve.
Relief
Rest assured that when a need arises, our firm is ready and capable to handle everything so you can focus on what matters most to you.
Staff Profile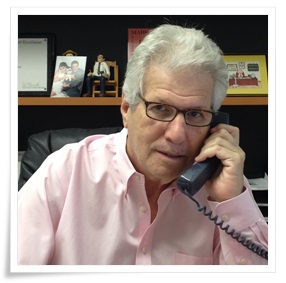 My name is Mark King and I am 74 years old. I am an Enrolled Agent. I love helping individuals and small businesses with their IRS Problems. I grew up in the Projects in Canarsie Brooklyn NY as well as in Far Rockaway. After graduating from Far Rockaway H.S. I went to college in Michigan and Nebraska graduating in 1970 with a BA degree in Accounting.  I worked my way up in Public Accounting in NYC, however in 1978 I had to move to South Florida because my young son came down with Bronchial Asthma and the NY climate only made his Asthma worse.
In South Florida I worked as a Controller for many years and in 1997 I decided to start my own accounting firm called Tax Advisors Inc because I always loved to educate my clients when I was in Public Accounting. In 2006 I passed a very difficult Enrolled Agent Exam and I became and Enrolled Agent, licensed to practice before the IRS. In addition to doing bookkeeping and tax returns for my clients I began helping them with their IRS Problems and enjoyed getting them out of trouble with the IRS.
I started to specialize in helping Individuals and small businesses that received IRS Letters, Levies, Liens, and Wage Garnishments.  I filed past due tax returns to bring clients into compliance and using the tools of my Profession such as Installment Agreements and Offers in Compromise to bring relief to my clients.
When I am not helping my clients I love traveling with my wife Irene and also enjoy relaxing at my community pool playing Words with Friends and reading a good book all the time having my cell phone by my side to help clients if they call.